The Secret To Corporate Success
After landing your first job, you probably aim to climb the ladder of success and maximize your potential. However, in this competitive world, corporate success can be hard to achieve.
The secret to corporate success lies in growing the right mindset and having a strong will to succeed.
Know What Your Manager Wants
If you want to set an example to others at your job, ask yourself, "As a manager, what would I want from my subordinates?"
Once you figure out the work expectations of your boss, you can never go astray. You'll be nailing those projects and hitting those target points like a pro.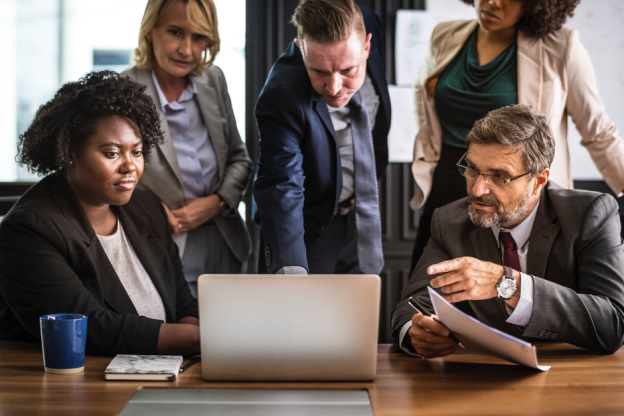 By putting yourself in your boss' shoes and developing a go-getter attitude, you'll stay ahead of the game. You'll get things done efficiently, within the deadline, and without mistakes—after all, that's exactly what you would expect from your employees!
Don't Brag About Yourself
Let others do it for you.
The beauty of 'show, don't tell' is that it allows your actions to speak for themselves. Remember that the value of accomplishing a goal is greater than what words can say.
This principle should be your guiding principle for any office-related dealing. Show management that you're more than capable of actually delivering results.
Conduct Constant Self-Evaluations
Self-evaluation is not just for soul-searching. It can be applied in a corporate setting as well. In fact, one of the best ways to ensure that you enjoy success in your career is by assessing your own performance.
Instead of waiting for annual appraisals, identify quantifiable, short-term goals, and outline a plan for how you can achieve all of them.
It helps to break down tasks into weekly or daily pieces so that you can alter your strategy as needed. This way, you'll be able to chart your progress and consult with your managers on how to improve it.
I am a professional keynote motivational speaker and certified brain and body coach. In my 8-week coaching program, I help my clients understand the power of the brain and enable them to optimize brain health. To learn more about how to cope with stress, fatigue, emotional eating  or eating disorder while  improving health and well-being  Contact me  today.